11
Feb
2009
2005 Cavas de Crianza, Cabernet Sauvignon, Mendoza
|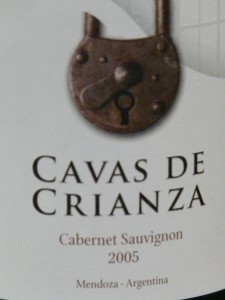 The wine is priced at 30 Argentinian Pesos or $10 USD.
Appearance: deep ruby core -> ruby rim
Nose: Medium+ Intensity, clean ; aromas: black currant, very slight herbaceousness, red fruits, dark fruits, baking spices
Palate: high acidity; medium+ soft and round tannins; medium alcohol; medium+ concentration; long length; flavors: red cherry, cedar, oak, fruit tiannins, currant (red & black); slight dip in the mid-palate but overall complex and layered.
Quality: Good due to concentration, flavor and aroma intensity, overall balance.
Note: After 30 minutes, dried black currant became much more noticable, so the wine is probably getting near it's peak (within a year or two).